Petition: Stop Closures of Nursery Schools - PLEASE SIGN
Petition: Stop Closures of Nursery Schools - PLEASE SIGN
28 November 2016 (by lbrodie)
Please sign our petition to help keep our 27 Birmingham Maintained Nursery Schools open!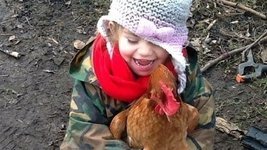 Maintained nursery schools give children the best start in life. Now many are at risk of closure across the country.
As nursery headteachers, we know that nursery schools are critical to social mobility. They provide quality early education, support child development and allow parents to work.
The challenges that nursery schools face are challenges for the whole community. Yet inadequate funding for local authority nurseries means that 29 closed last year alone. Now our schools face further funding cuts.
We, therefore, call on the Government to halt further closures of nursery schools like ours and use the Autumn Statement as an opportunity to secure fair funding for these crucial educational institutions.
Stand with us and ask Minister Caroline Dinenage to protect early year's education and properly fund the nursery schools that mean so much to children and their parents.
Please take a moment to support our campaign by signing and sharing this petition.
Thank you,
Headteachers of Birmingham Maintained Nursery Schools