Consultation Outcome: Early Years Funding - Changes to Funding for 3- and 4-year-olds
Consultation Outcome: Early Years Funding - Changes to Funding for 3- and 4-year-olds
7 December 2016 (by lbrodie)
The Government's official response to the consultation on proposals to change the way they fund free childcare and early years education.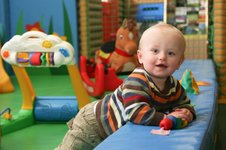 The Government consulted on a national funding formula for the early years and other changes to the way in which funding is distributed in late 2016.
The consultation generated considerable interest, receiving over 3,000 written responses and attracting over 1,000 representatives from the sector to consultation events across the country.
The proposals included:
> Introducing a new early years national funding formula for 3- and 4-year-olds
> Changing the way local authorities fund the early years providers in their area
> Making sure that children with special educational needs or disabilities attract the extra funding they need
You can download the full consultation response document here.